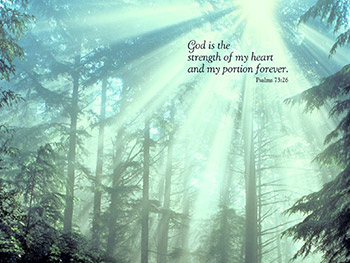 We are headed to the IMB (International Mission Board) Candidate Conference in March. We are excited about many aspects of this week. Among interviews, medical examinations and a number of classes to attend, we will get to meet a host of people at the IMB. We will also have the opportunity to learn more about our people group in Caxias do Sul, more about the language school in Brazil and the school the children will be attending while we are in language school.

We received the official invitation on Monday (28th) and faxed our information back so that all the arrangements for travel and accommodation can be made.

And now I come to the part about my weakness. In my mind I have been preparing myself for being absent from my four children for 5 days. Five days in which they would have a wonderful time with my dear inlaws who are coming to stay with them. However, five days, for reasons of necessary traveling arrangements, have turned into seven. I'm not sure what dynamic exists here . . . I mean we're only talking
two
more days. This is not a large number. But upon discovery of this fact came tears, and then more tears, and then some more.

In the midst of my emotional unrest I said to Robert, "I don't have the strength to do this." And then it occurred to me. Ahhh! isn't this just the place God likes us to be . . . a place of relying on His strength rather than ours. I have dear friend who was just here - - in a place of no strength of her own and relying completely on God. And God gathered her under His wings of refuge and completely provided for her in a way that only she can describe.

In comparison to the giant she just faced, my dilemma seems pathetic. I know that so many have much more to deal with than 7 days away from their children. But this remains very hard for me.

So I turn to God's Word. A little time in God's word brings an eternal perspective. And once again I remember that these are not my kids. These are God's kids. He's blessed me beyond any words that I understand or know by allowing me to be a steward of them as their mom. Sure I'm going to miss them like crazy. There is no part of me that desires for us to be apart. But then there's God. I'm His possession, and they are His as well. And if that doesn't comfort the soul, I don't know what would.

Does it make it easy? no, it does not. But it does strengthen and it does stretch . . . and maybe that's just what God is intending.